Liner Pads
---
Welcome to the Liner Pad Section of our Incontinence Supplies
Below are the most common liner pads ordered by most of our customers. Other brands are available.

Medicaid & Incontinence Supplies

Medicaid will cover Incontinence supplies such as briefs, underpads, wipes, gloves & skin barriers etc. If you are urinary incontinent your supplies may be covered. Simply call us at 202-387-1960 or toll-free 1-866-474-4356 and our incontinence specialist will assist you.
---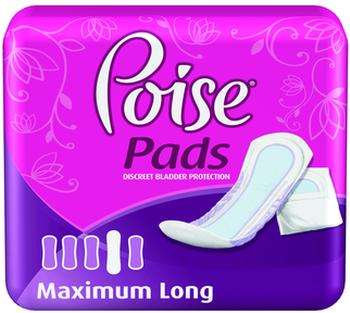 Poise Pads
Soft side ruffles direct fluids into the pad for exceptional leakage protection. Elastic gathers curve pad so it fits better to prevent leaks. Specially designed, super absorbent core locks in liquids to help prevent leaks and control odors. Individually wrapped pads. Discreet, portable. Pack of 14 or Case of 84
---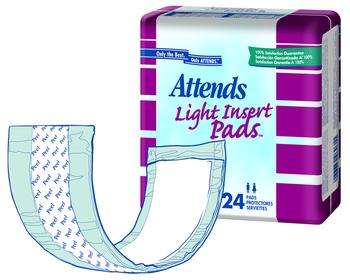 Attends Light Insert Pads
Super absorbent core is comfortable and ultra thin. Adhesive strip provides a secure fit in underwear and a green, non-woven backsheet has a poly liner to provide leakage protection.

Available in: Pack of 24 or Case of 192
---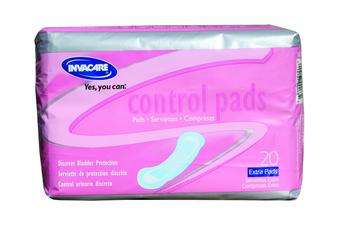 Invacare Bladder Control Pad Extra Absorbent
Ultra absorbent core system quickly draws fluid away from skin. Blue stay dry strip provides extra layer of separation between fluid and skin resulting in reduced irritation. Contoured shape and side elastics provide superior comfort and odor protection. Latex-free. Adhesive strip holds pad securely in place. Individually wrapped. Pack of 20 or Case of 180
---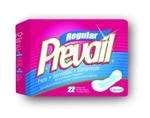 PrevailŪ Bladder Control Pads
Body-shaped pad inserts promote patient dignity and better skin care. Complete, full length adhesive strip for secure anchoring. Super absorbent polymer is placed where it is needed most and helps improve odor control. Designed for stress and urge incontinence conditions. Latex free. Available in case of 198 Pads
---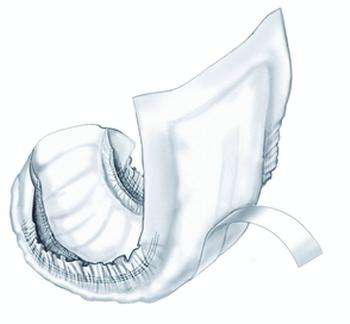 Surecare Male Guards
The Surecare guard is designed for men and features a comfortable pouch that helps collect fluids. For light incontinence side leg elastics provide added leakage protection. Pad is adhered with full-length adhesive strip. Each pad is 13 inches in length.