Public Relations & Marketing
(866)-474-4356
media@lenoxmedicalsupply.com
FOR IMMEDIATE RELEASE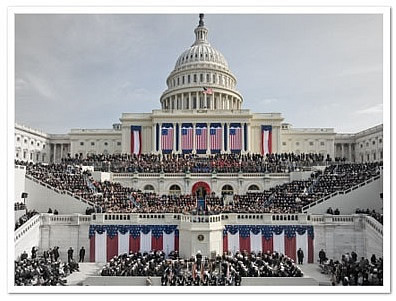 Congratulations to our newly re-elected President Barack Obama!
Washington, DC., November 23, 2012 - ScooterPlus Rentals is pleased to announce that the official presidential inauguration day is January 20th, 2013. However, as this day falls on a Sunday, the public swearing in ceremony will be held on January 21, 2013.
"Every four years, Washington, DC owns the national media spotlight as the host of the presidential inauguration". It is estimated that 800,000 people will attend this historic event in 2013.
ScooterPlus Rentals is working to get this information out to all prospective and current customers. Our goal is to ensure that all attendees who will require a scooter or wheelchair to attend this upcoming historic event will have one available to rent.
Navigating through Washington DC is challenging task for individuals with limited mobility; a scooter or wheelchair rental from ScooterPlus Rentals will eliminate this daunting task and ensure you enjoy all festivities associated with this event. While we have substantial equipment in our fleet, we urge all attendees to start their scooter or wheelchair reservation early. We also advise all attendees to start contacting hotels to reserve a room.
Customers may reserve their scooter or wheelchair in two ways; through our state of the art reservation system or by calling us toll-free at 866-474-4356

---
As part of our commitment to you, we are offering an
"Early Bird Discount"
. This discount gives you 10% off our regular rental rate. Please be advised that this discount is only available for rentals booked anywhere from January 17th - 24th.
---
About ScooterPlus Rentals
ScooterPlus Rentals, a division of Lenox Medical Supply is the premier source for travelers in need of mobility assistive devices. We provide scooter and wheelchair rentals to tourists and local residents in most major U.S. cities. We also provide scooter and wheelchair rentals to organizations; and assist event planners and conventions with their mobility equipment needs. For more information, visit:
www.scooterplusrentals.com
to
reserve
your equipment today