The following is an easy method for renting a wheelchair or scooter from Scooterplus Rentals.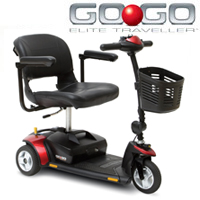 Contact Lenox Medical
Provide details of your rental: to ensure we deliver at the appropriate time
We book your wheelchair or scooter rental
Use your wheelchair or scooter
Return the scooter or wheelchair



Step 1: Contact Lenox Medical
Call our toll-free or local telephone number. Toll-free: 1-866-474-4356 or Local: 202-387-1960. You can also complete an inquiry online.

Step 2: Provide details of your Rental
When you contact us, tell us the details of your rental such as the type of mobility product you wish to rent (e.g. power wheelchair, scooter or manual wheelchair). For manual wheelchairs, inform us if you would prefer a standard manual wheelchair or a much lighter transporter wheelchair. For scooters, tell us if you would prefer a 3 or 4-wheel scooter.
After we determine the mobility product of your choice, tell us how long your Rental would last. This is a very important stage because we have daily, weekly and monthly rate.
Then tell us where you would like us to deliver and pick-up from. We deliver to hotels, residences, airports or just about any location of your choice. Just ask us to deliver to any location convenient for you.
To ensure we deliver the right size equipment, please provide information related to the height and weight of the person that will be using the equipment.
Step 3: We book your wheelchair or scooter
To complete this phase simply provide us a credit card to secure your rental. Once we receive a credit card from you, the equipment is strictly reserved for you and will not be rented to another customer.

Step 4: Use your wheelchair or scooter
After we deliver your wheelchair or scooter, it is yours to enjoy. At the time of delivery, If needed, we show you how to use the scooter or wheelchair. Call us if you have additional questions and please remember to charge your scooter every night to ensure your scooter or wheelchair is ready for use the next morning.
Step 5: Return the scooter or wheelchair
At the end of your rental period there is no need to contact us. For rentals delivered to a hotel simply leave your scooter with the hotels front desk and we will pick up from them. If we are picking up from a residence please ensure someone is available to release the scooter to us.