Medicare is a health insurance program for:
1) people age 65 or older, 2) people under age 65 with certain disabilities, and 3) people of all ages with End-Stage Renal Disease (permanent kidney failure requiring dialysis or a kidney transplant).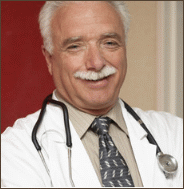 Medicare has:Part A Hospital Insurance -Medicare Part A (Hospital Insurance) helps cover inpatient care in hospitals and skilled nursing facilities. Beneficiaries must meet certain conditions to get these benefits.
Part B Medical Insurance - Medicare Part B (Medical Insurance) helps cover doctors' services and outpatient care. It covers services such as physical and occupational therapists, some home health care, medical equipment. Prescription Drug Coverage - helps pay for medications.
Medicare and Medical SuppliesMedicare covers the following - Manual Wheelchair, diabetes testing supplies such as test strips, glucose meter, lancets, insulin pumps, Nebulizers, CPAP machine, Oxygen concentrators, scooters, motorized wheelchairs, walkers, canes and crutches, hospital beds, lift chairs commodes, prosthetics, wound care etc. Call us for a free no obligation consultation.